PROFESSIONAL EXPERT BATHROOM DESIGN SERVICE
It is our passion for creating beautiful spaces that spurs us on to design a room for your home and your family. A bathroom is an incredibly important part of the home, it's layout, use, form and atmosphere created should be carefully considered and never simply thrown together. An ensuite or family bathroom is a place of refuge, somewhere you can retreat to and and relax after a hard days work. Form and function need to come together with your own personality to create a space you will love for years to come.
We design for real people and their own homes, we are led by who our clients are and to fit into their realistic budgets.
HOW DOES OUR DESIGN SERVICE WORK
STEP 1: GETTING STARTED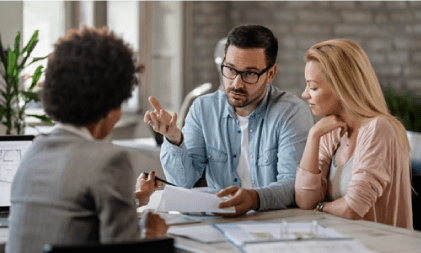 GETTING STARTED
Meet Your Design Consultant. We will keep things nice and easy; you will have a dedicated designer all to yourself during your consultation, we ask that you come armed with a plan of the room, an idea of budget and some thoughts on style – traditional or contemporary etc…
During the meeting we can show you around our huge showroom which will help us understand your preferred style, get a handle on how you want your room to feel and work for you, for instance are you shower or bath people? Once we have that understanding we can then start to put the pieces together.
Our flair for design and eye for detail means that we are a destination for both retail and trade customers alike, all searching for inspiration and help to make the most of the space and budget they have. Our expert knowledge gained over many years in the bathroom and tile industry means that we can quickly advise the best-placed products to fit your needs, whether that be style, use or simply budget.
We have a team of experienced bathroom consultants ready to help you navigate through the myriad of products available through our vast catalogue. Armed with an expertly created design you can feel secure in ordering the right products for your project and even use our experts to source more unique bespoke products too! Think of us as your expert guides giving you the tools to go from concept to completion, and providing you with layout and photo-realistic images of your room to share with your installation team.
Using industry-leading design software from Virtual Worlds our team fully creates your room in virtual space. Before you start to tear out that old suite we can show you exactly how your room will look, even down to tiling the wall and floors with our exclusive range of tiles.
Just provide us with your room's measurements and after selecting your perfect products we will create photo-realistic images of your ideal room!
We charge a fee of £100 per room design. This one charge includes all of the design, and consultation with our team to discuss the layout, use and style of your ideal bathroom. The best part is that if you place an order with us for at least £1,000 you get your design fee fully refunded!
There is an opportunity to make changes to a finalised design or to even have two versions with different tiling for instance. To do this extra work we charge a revision fee of £25, this additional charge will also be refunded once a qualifying order has been placed.